S7 300 Plc Password Crack
SUMMARY
ICS-CERT is continuing to coordinate with Siemens concerning vulnerabilities affecting Siemens SIMATIC Programmable Logic Controllers (PLCs). In May of 2011, security researcher Dillon Beresford of NSS Labs1 reported multiple vulnerabilities to ICS-CERT that affect the Siemens Simatic S7-1200 micro PLC as reported in ICS-ALERT-11-161-01. The replay attack vulnerabilities affecting the S7-1200 also are verified to affect the SIMATIC S7-200, S7-300, and S7-400 PLCs. Siemens PLCs configured with password protection are still susceptible to a replay attack.
PLC Password Unlock Software has the software for unlocking/break/crack the password of PLC. You can order at projuktiponno.com for your specific software. Contact With Us. Now Order Online. Crack PLC's Password. We unlock all series of Siemens PLC like as, S7-200, S7-300, S7-400, S7-1200, S7.
Unlock POU Password S7-200 Use Step7 MicroWIN V4.0 Crack to DOP Delta disable/Enable password option; Unlock S7-200 SIEMENS PLC CPU's 222224226 XPCN all Crack SIEMENS LOGO! 8 PLC; Project Unlock to Weinview/Weintek & Password XOB Decompile Crack Password to Panasonic PLC.
Description: Program for Crack Password Project of PLC/IHM Siemens(LOGO!, Simatic= S7-200/300/400, Tia Portal S7-1200/1500, Wincc C-Script, Wincc VB-Script). Jul 08, 2011 Hi all,Right now I am on Commisioning in Vietnam and I need urgent help with resetting PLC password.I have got safety PLC S7 300, CPU 315F-2 PN/DP. I have correct password for safety program, but when I want download safety program or HW configuration to. SIMATIC S7-200/300/400, Step7, PCS7, CFC, SFC, PDM, PLCSIM, SCL, Graph, SPS-VISU S5/S7, IBHsoftec, LOGO. 1 post. Page 1 of 1. Susanto Posts: 2 Joined: Fri Jan 08, 2016 2:52 am. S7-200 SMART PLC Password crack. Post by Susanto » Fri Jan 08, 2016 3:07 am Dear All, I have a machine that controlled by S7-200 SMART.
Commands between the affected PLCs and other devices are transmitted using the International Organization for Standardization Transport Service Access Point (ISO-TSAP) protocol. According to ICS-CERT analysis, the ISO-TSAP protocol is functioning to specifications; however, authentication is not performed nor are payloads encrypted or obfuscated. Like ISO-TSAP, many protocols used in industrial control systems were intentionally designed to be open and without security features.
ICS-CERT will publish additional information as it becomes available.
IMPACT
An attacker with access to the PLC or the automation network could intercept the PLC password and make unauthorized changes to the PLC operation.
The full impact to individual organizations is dependent on multiple factors unique to each organization. The ICS-CERT recommends that organizations evaluate the impact of these vulnerabilities based on their environment, architecture, and operational product implementation.
MITIGATION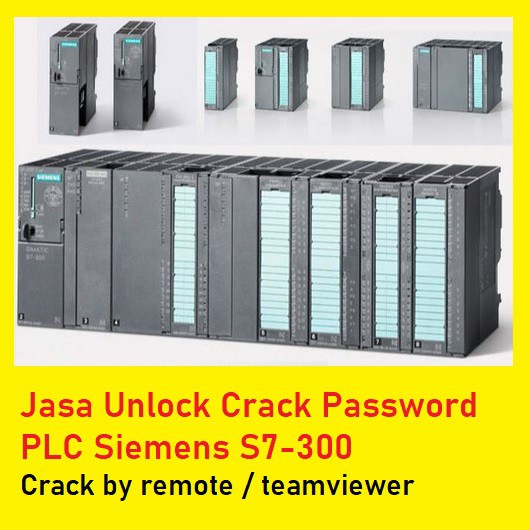 ICS-CERT continues to work with Siemens to develop specific mitigations for the reported vulnerabilities.
The following mitigations can be implemented to reduce the risk of impact by the reported vulnerabilities:
ICS-CERT and Siemens recommend that asset owners/operators apply a properly configured strong password to each PLC. Changing this password frequently and using unique passwords, when possible, will reduce exposure to this vulnerability.
Defense-in-depth strategies for both enterprise and control system networks; see the ICS-CERT Recommended Practice document, Improving Industrial Control Systems Cybersecurity with Defense-in-Depth Strategies and Siemens' Industrial Security website for more information on how to apply these measures.
Siemens recommends that concerned customers block all traffic to the PROFIBUS, MPI, and PROFINET protocol-based devices from outside the Manufacturing Zone by restricting or blocking Ethernet access to 102/TCP and 102/UDP, using appropriate security technology.
Restrict remote access to enterprise and control system networks and diligently monitor any remote connections allowed; employ Virtual Private Network for any remote system connections.
Siemens has published a document regarding the vulnerability affecting the SIMATIC S7-200, S7-300, S7-400, and S7-1200 products.2
ICS-CERT will release information concerning additional mitigations as they become available.
FOLLOW-UP
ICS-CERT published a follow-up advisory titled ICSA-11-223-01 - Siemens SIMATIC PLCs Reported Issues Summary on the ICS-CERT Web page on August 21, 2011.
1. NSS Labs, http://www.nsslabs.com, website last accessed June 10, 2011.
2. Potential Password Security Weakness in SIMATIC Controllers, http://support.automation.siemens.com/WW/view/en/51401544, website last accessed July 5, 2011.

Contact Information
For any questions related to this report, please contact the CISA at:
Email: [email protected]
Toll Free: 1-888-282-0870
For industrial control systems cybersecurity information: https://us-cert.cisa.gov/ics
or incident reporting: https://us-cert.cisa.gov/report
CISA continuously strives to improve its products and services. You can help by choosing one of the links below to provide feedback about this product.
This product is provided subject to this Notification and this Privacy & Use policy.
Read Pass:
Omron PLC: CPM1A, CPM2*, CQM1, CQM1H.
Mitsubishi PLC: FX0, FX1, FX2 series, Q02, Q01
Mitsubishi HMI: GOT GT1020, GT1050, GT1055, GOT F920,F930 F940,
Delta PLC: ES,EX,SS,EC.
LG PLC: Master K80S, 120S.
Siemens: S7-200 firmware 02.00 by Scan & V2.01 and V2.02 version will be unlock solution
Siemens: LOGO! 0BA6 & 0BA8
AB PLC: ML1000.
Fatek PLC: FBe, FBs V4.53 or lower.
FUJI -HAKKO HMI: UG series, V6, V7,V8.
IDEC HMI: HG2F-SS.
Vigor PLC: VB series
Scan port:
Delta: SS2, SV, ES2, EH, EH3 (With RS232&RS485 connection together and without limited or disable upload setting) Password Upload & Password ID
Panasonic: Nais FP0, FP1, FP2
Panasonic: Nais FPG
Omron: C200H, CP1H, CP1L, CP1E, CJ2M
Crack Password Plc S7-300 Siemens Tool V1.0
Siemens Plc S7
Clear Password (Crack):
Omron: C200H, CP1H, CP1L, CP1E, CJ2M (with SYSMAC WAY connection and without Function Block)
Omron :CG1G,CJ1M (with Tool bus & SYSMAC WAY connection and without Funtion Block)
FUJI : NB series
Open Project Password:
Delta : DVP Project Password
Siemens: S7-200 Project Password
Fatek : FBe, FBs Project Password
Pro-face : GP Project Password (File format is Prx &Prn)
FUJI-Hakko: U2,U3,V4,V5,V6,V7 Project Password
FUJI-Hakko HMI: CF Card Password & Scan port
Weintek HMI: Decompile to Xob file
Hi-Tech HMI : V6 & V8 Project Password